About Me | Stamping | Recycling | Books | Hypoglycemia | Miniatures | Links | Email | Home
RS: About Me | Stores | Tips & Ideas | Books & Magazines | Links | Email | Main
My Rubber Stamping Background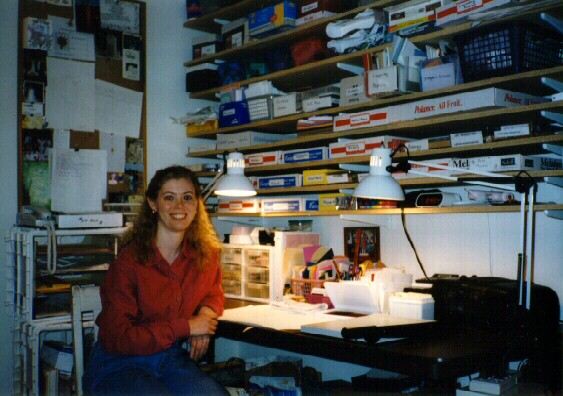 I have been stamping seriously since May 1994 and have over 1000 stamps (as of 6/00). My rubber stamp tastes are cute, humorous, elegant and fantasy. I especially like floral, and animal stamps.
I started collecting stamps around 1985 when I was about 15. I became seriously addicted to rubber stamps in May 1994 when my husband's sister discovered the rubber stamps in a local craft store. (She was just looking for a stamp to use on her son's hand as a reward.) Knowing that I already had some stamps, she asked me to come to a basic stamping class with her. There we learned embossing and the rest is history.
I believe that my favorite part of rubber stamping is trying new techniques and projects. I especially like construction cards -- those requiring cutting and assembly for a 3-D effect or a neat trick.
I started this website in September 1996 in order to share the stamping information and ideas that I learn from other stampers and discover myself.
---

Stacy Ichniowski
Email: stacy@tealdragon.net