Mosaics By Lee Web Site and Online Store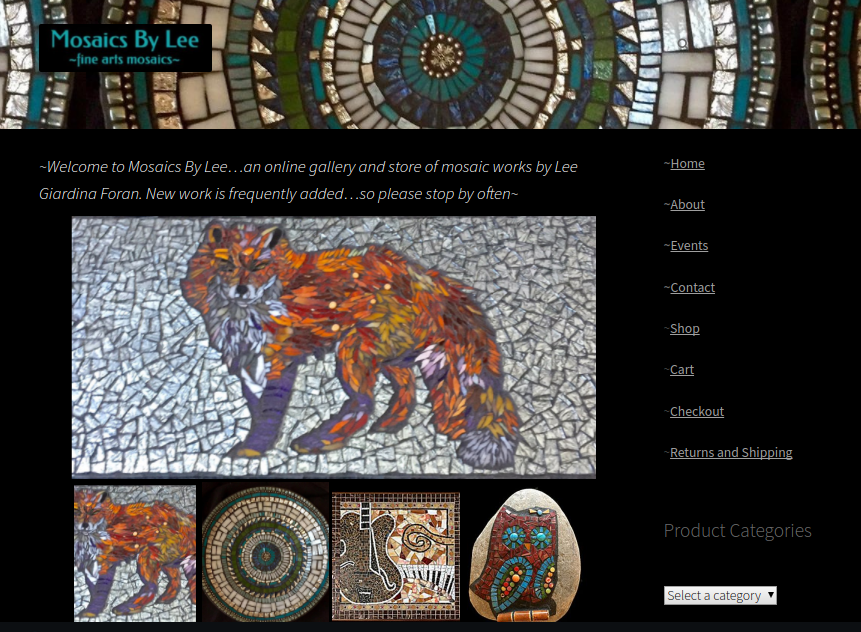 ---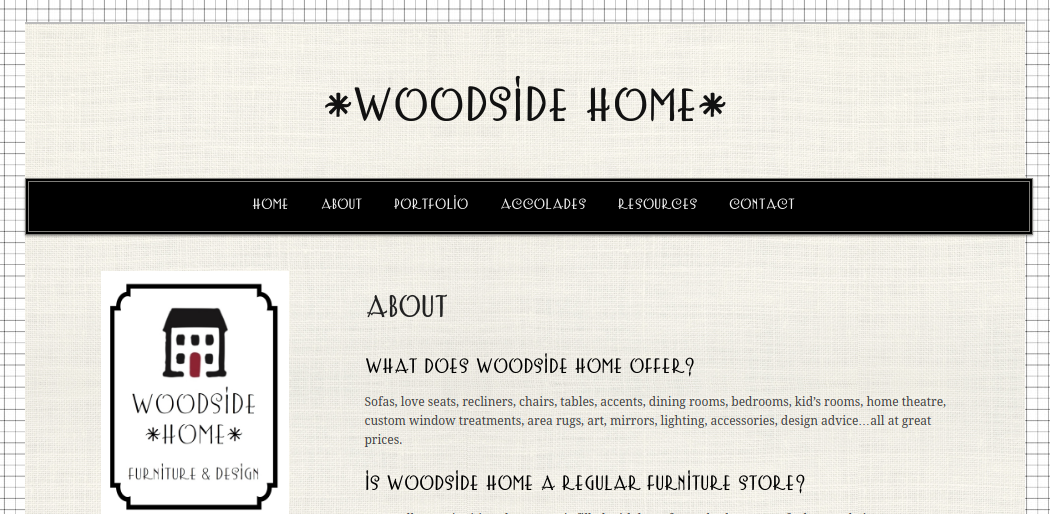 ---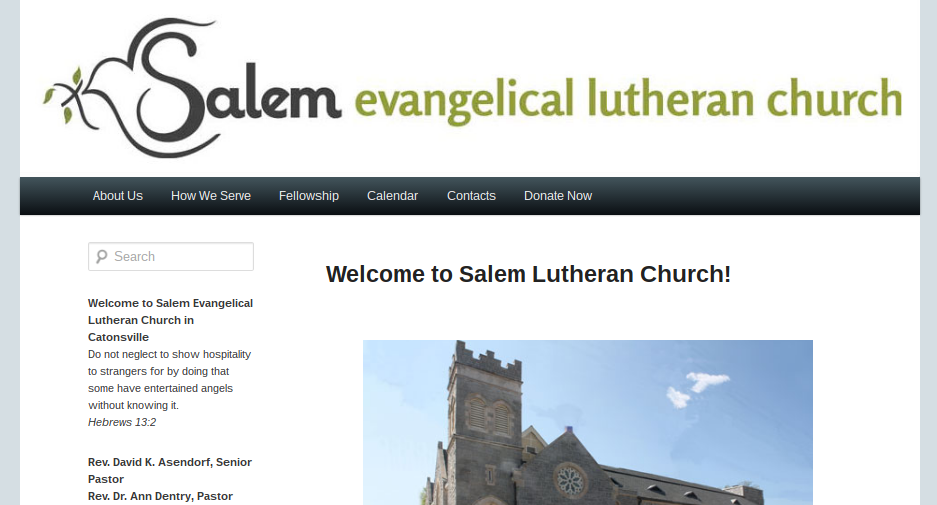 ---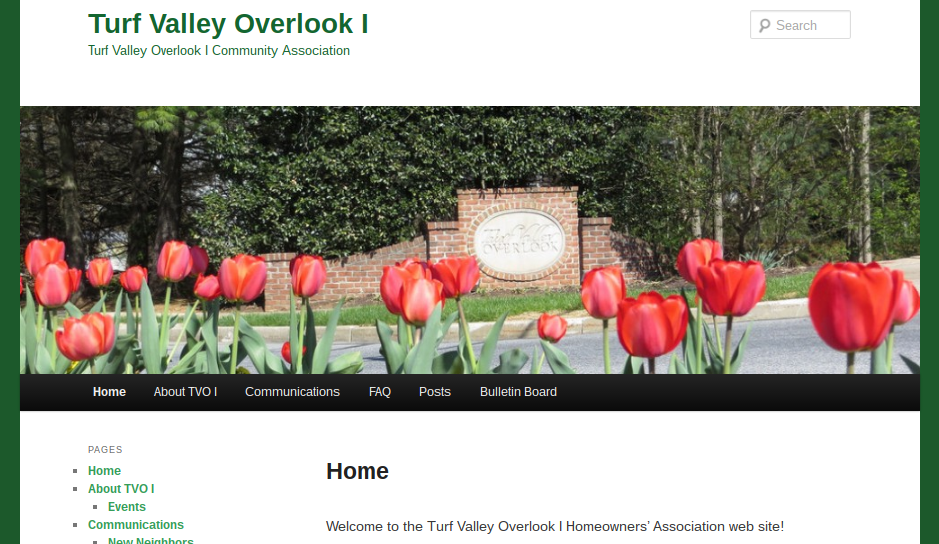 Site Hosted at WordPress.com
---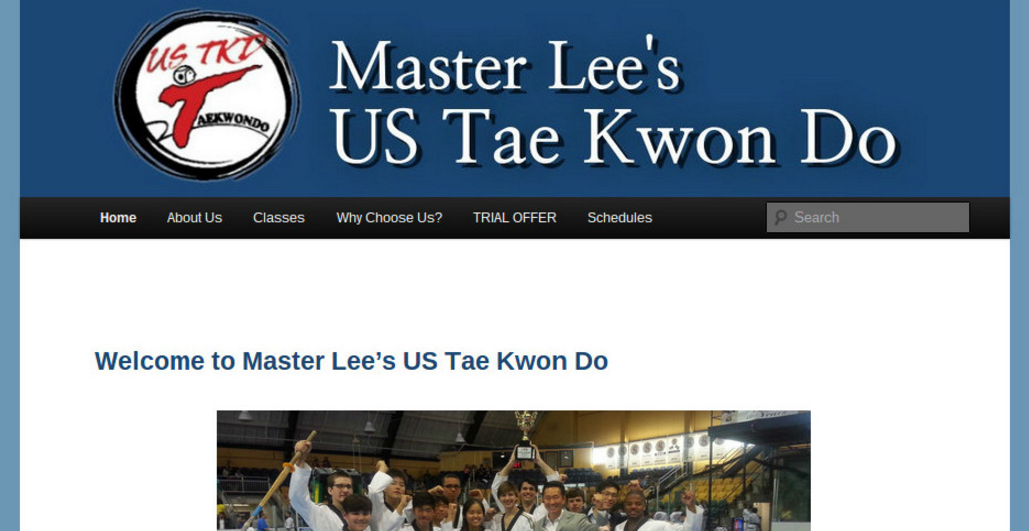 ---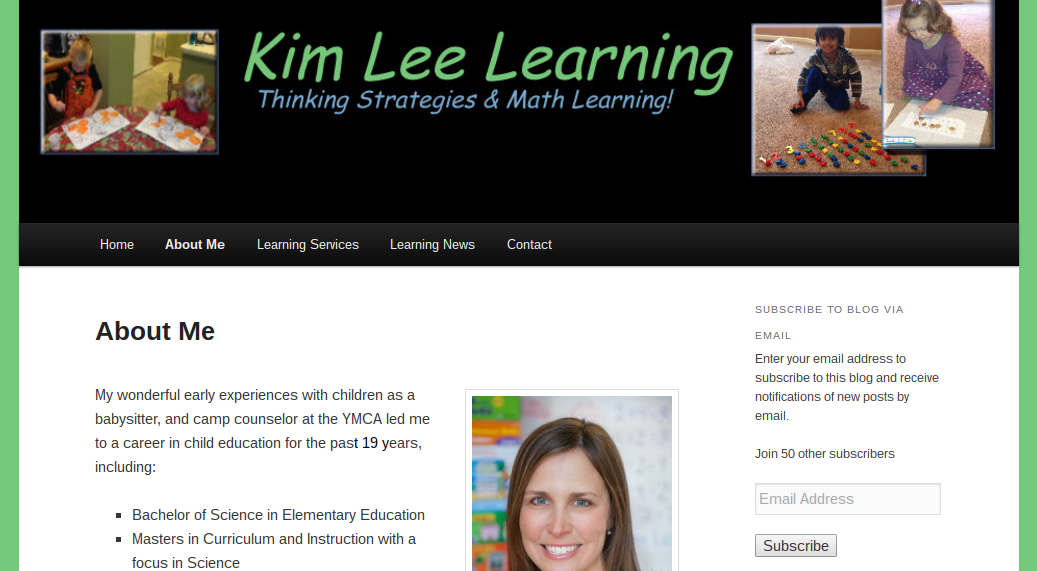 ---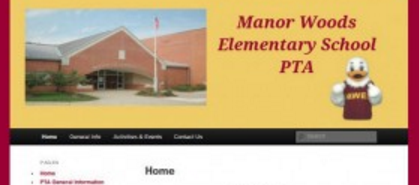 "Stacy Ichniowski of Teal Dragon Consulting did an excellent job on my website. She worked through my questions as she went along and really listened to my thoughts about the site. She incorporated my needs and made suggestions that were invaluable. Most importantly, she understood that my business is very visual and the site needed to reflect that. Stacy went the extra mile to make that happen. I now have a site that looks fantastic and receive constant compliments on it's appearance and function. The blog page is easy to update. I couldn't be more pleased and would highly recommend Stacy to anyone who needs a great website."
~ Tracey Davidson, Owner of Woodside Home
"It has been a pleasure to work with Stacy Ichniowski.  I love my new website and receive many compliments on it.  People love the design, and easy to use features. Stacy was a huge help in getting my new business off the ground.  I had all the ideas, but she helped me get focused and get them organized into a website.  She sent me great lists of what I needed to do to complete each step of the web design process.  Any time I asked a question about the website or something about my business, she replied to me right away.  She is hard working, organized, knowledgeable, resourceful, and efficient.  I asked her about e-mail signatures and she sent me directions on how to do these. She sent me videos about finding your blog voice.  She sent me names of books that I could get at the library about starting your own business, and helped me create my business Facebook page. She helped me in many ways above and beyond the creation of the website.  When we meet to go over the website, she arrives on time, has an agenda (that she e-mails me the day before), comes prepared and really explains everything to me in a way I understand (since I am not a web designer/computer science major).  Throughout the entire process, she provided me with excellent explanations of WordPress, recommended certain website features and plug-ins, helped me purchase a domain name, and made a logo for me to use. Thanks to Stacy and her web design work, my business, Kim Lee Learning LLC, is doing great!"
~ Kim Lee, Owner of Kim Lee Learning LLC
"Stacy Ichniowski used her expert web design skills to create a web site to introduce US Taekwondo School to prospective students as well as provide helpful information to current students. After reviewing several web sites that we liked with Stacy, she created a custom web site for our school with our favorite parts of each. Special features that she incorporated include a photo slide show for the home page, custom photo buttons for our classes and programs, and a trial offer button. She also enhanced our school logo and created a version of the logo image with a transparent background for use in our promotional materials. In addition to creating our web site, Stacy gave us marketing advice, including recommending that we create an Instagram account to help us keep in touch with our students, telling us how to get a Find Us on Yelp sticker for our front window, and suggesting methods of advertising. When a spam program attacked our new student contact form, Stacy responded immediately, adding extra security to the web site to validate that only humans could submit data through the contact form. She's very responsive and helpful in answering our questions and overall a genuinely nice person. We highly recommend her. She's definitely a black belt in web design! :)"
~ Grand Master Jun Lee and Master Moses Lee of US Taekwondo School
"Stacy Ichniowski's web design and maintenance talents have been a huge asset to our PTA here in Ellicott City, Maryland.  Manor Woods Elementary has a very active and dynamic PTA, and needs a vibrant, accurate and technically sound website to achieve it's mission.  We use our website for communication with members and it is our go-to resource for up to date news and information as well as the forms and paperwork our several hundred members need to execute the ongoing activities the organization oversees. Stacy used her talents to upgrade the platform we were using to give it a cleaner and more concise look as well as more functionality. There hasn't been a request for our website that Stacy hasn't been able to get done and we truly appreciate her using her talents to make our website the dynamic resource it has become."
~ Kevin Powell, Former MWES PTA President & Owner of Total Impressions Marketing and Promotions
"I would like to recommend the services of Stacy Ichniowski. For the past four years, I have been in a leadership role with TVO I and Ms. Ichniowski has actively managed our website and list serve. She has also been instrumental in developing and maintaining a social media presence for our community.
We are extremely thankful for our new website that she developed for us. We have increased functionality and it displays a great deal more information. Our intent was to have our website serve as the community hub for information. Ms. Ichniowski's ability to visualize our thoughts and understand our needs, delivered on that requirement. The website offers us unlimited growth opportunities to disseminate information.
I have worked with her in a few organizations where she has served as webmaster and social media strategist. She is a delight to work with and is very proactive in her actions. I recommend her services to you without reservation."
~ James P. Brown, Jr., MA, CAE – President, Turf Valley Overlook I Community Association, Inc.
Additional references available on request.