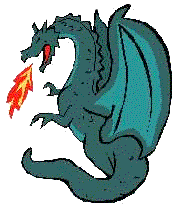 Teal Dragon - The Ichniowski's Homepage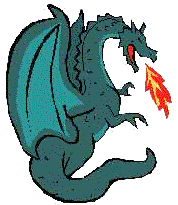 ---
Greetings!
Welcome to TealDragon, the home page of Stacy and Scott Ichniowski.


---
We chose the name TealDragon for our web site because we needed a name which would satisfy us both. We both enjoy fantasy stories of castles and dragons, and we both like the color teal.
Stacy's Home Page - Rubber stamping, hypoglycemia, miniatures, baby and pregnancy info, class reunion planning tips, and recycling
Scott's Home Page - Sports, humor and genealogy
Book recommendations - Rubber stamping and paper craft, humor, children's, Christian, hypoglycemia, recycling, and general fiction and nonfiction
Our vacation Read about our vacation to England, Scotland and Ireland and see pictures of the old castle where we actually stayed in Scotland.
---
Complaints? Comments? Desires to send large amounts of cash? Let us know. You can e-mail either Stacy or Scott by clicking one of our names.
---
© 1997-2012 by Iggy.

You are visitor
.